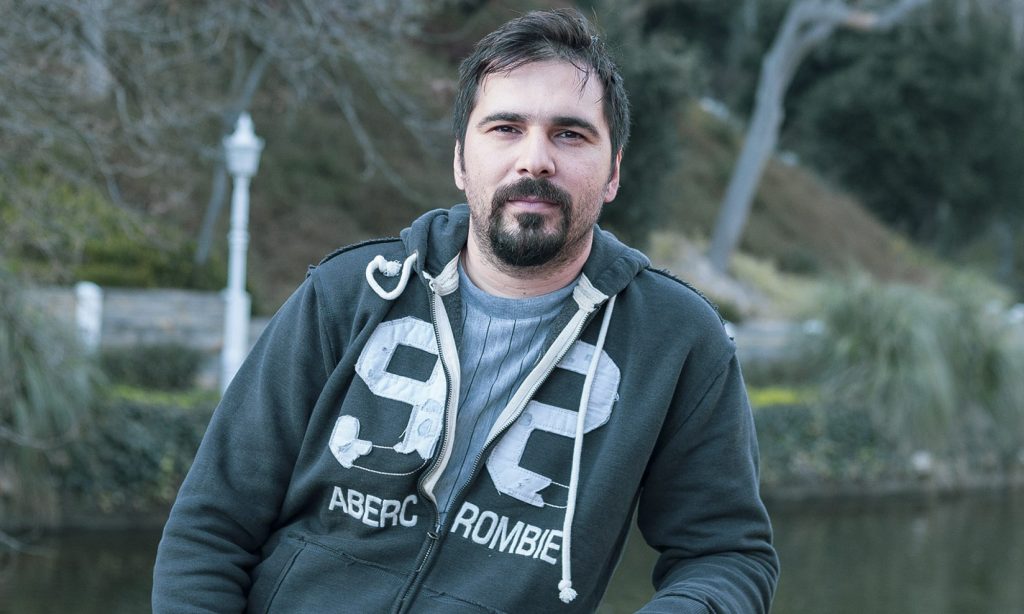 Majid Bazaei is a freelance street photographer living in Shiraz, Iran. He has finished his Bachelor and Master's degrees in Petroleum Engineering. After graduation, however, he felt something is missing in his life's path due to his interest in art areas. Consequently, Majid decided to improve his knowledge in photography as it was the most fascinated profession of his thoughts. In this regard, enrolling a professional training course of Photoshop Software was the result in 2012.After a while, his developed enthusiasm about taking more professional photographs led him to participate in several courses of photography presented by master individuals. Then, he enhanced the knowledge of lighting by attending related workshops in Shiraz in 2013. A year later, Majid decided to open his own studio to find his favorite genre of photography. Along with performing photography activities in the field of modelling, he started to pursue street photography. Having said that, the difficulties of having focus on the both genres made him to choose one of which Majid felt he belonged to it, the street photography. From that time, Majid spend most of his time and energy on walking on the streets to find and capture attractive subjects which were based on real events. Majid's progress happened very soon in this area of photography that the consequence was gaining high-ranked positions and wining several awards in various provincial and national festivals in Iran. Additionally, several impressive photos of him were exhibited in different exhibitions around the world.
Gaining various experiences from street photography activities learned Majid a lot. "When the ongoing life of streets is seen from the eyes of a non-photographer individual, it can be nothing special but repetitive or boring moments. However, the captur of impressive moments from different aspects of day life has always been an appealing challenge to me during continuing street photography", Majid said. Moreover, from his perspective, this challenge is multiplied in Iran due to the numerous reasons such as people's excessive conservatism, religious prejudices especially about women, the lack of modern urban areas and negligible familiarities of people with the street photography genre. Nevertheless, these obstacles have been turned to special subjects by him to reveal the urban society of Iran during these years, whose effects can be seen in his photos.
2020 Isolated, Living Yourself, Millepiani, Rome, Italy
2020 Monochrome 3, Glasgow Gallery of Photography, Glasgow, Scotland
2019 People & Winter, Blank Wall Gallery, Athena, Greece
2019 The Immortal Moment, Vesal Gallery, Shiraz, Iran

2019 6th Shiraz Emrooz, National Library and Archives Organization, Shiraz, Iran
2018 Urban Landscape, Shiraz Hotel, Shiraz, Iran
2017 Minimal, Arasbaran Cultural Center, Tehran, Iran
2017 4th Shiraz Emrooz, Vesal Gallery, Shiraz, Iran
2016 Women and Urban Life, Tabestan Gallery, Tehran, Iran
2015 Doorbin net, Qasr Museum-Garden, Tehran, Iran
2015 2th Shiraz Emrooz, Melli Gallery , Shiraz, Iran
C 2020, woman,Game, dotART : Chromantic, P.153,273.
C 2020, dotART and F-Stop Magazine: Staying Home Together, P.52,53,95.
C 2017, 4th Shiraz Emrooz, P.88.
C 2015, 2th Shiraz Emrooz, P.24,26,58.