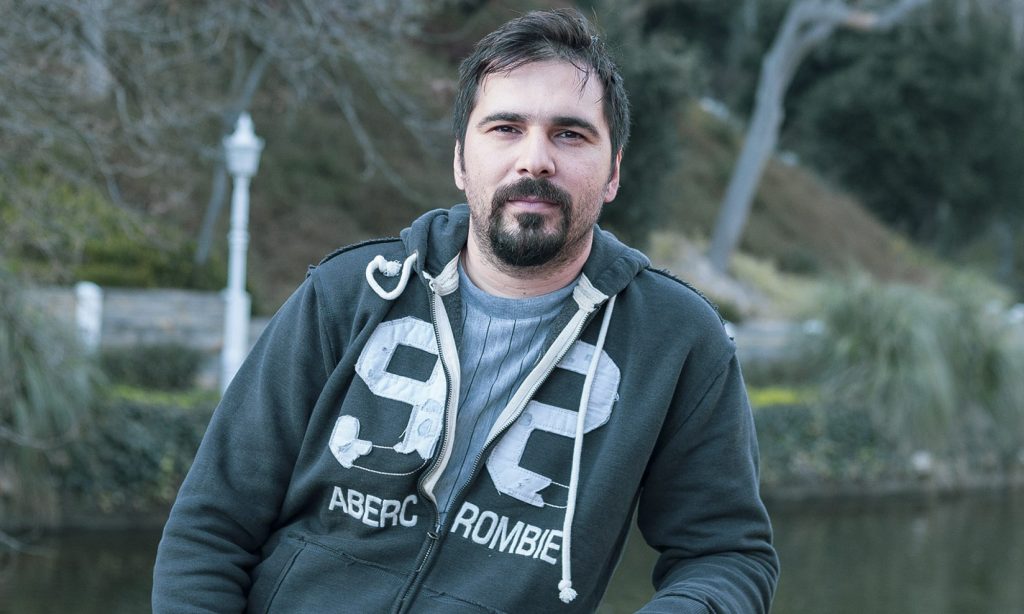 He was accepted in university to study petroleum engineering. After a while he moved to Shiraz with his family. After graduation, he continued studying to earn master's degree. He had hitherto been writing poems by which he could express his emotions. Blogging and sharing in poetry websites was his leisure pursuit. Straight after graduation he knew that petroleum engineering was not what he was looking for and he seemed to have lost his way. Therefore, he went back to what was appealing for him the most. As a result, he enrolled in a professional training course of Photoshop. However, for doing his assignments, he needed high-definition pictures, so he borrowed a Sony Compact camera from his sister and started taking photos.
He immediately became full of passion and inspiration. As soon as he found his way, he attended in a few photography courses to learn from masters of this art in the city. After passing all of the general classes related to photography in Shiraz, he attended several classes and workshops to learn about lighting. One year later, he opened his studio and searched to find his genre. Along with modeling photography, he pursued street photography; but it was impossible to concentrate on both of them. Eventually, through street photography he found where he belonged, thus he focused on that with all in his power .Hours of wandering in the streets to see different walks of life, discovering spectacular subjects have become a pleasant habit for him.
He soon made a significant progress which was obvious. He has won some accolades in a several provincial and national contest and his photos has been exhibited in different exhibition. His work was not solo, since he felt a compelling urge to start a team in Shiraz. In that time started his own art group named Shiraz Artist. Its aim has been to hold periodic photo walks. In 2017, they held a photo walk on the worldwide photo walk day. Shiraz Artist has been expanding in numbers and qualitative aspect. Numerous workshops have been held under his supervision .
Group Exhibitions
2020 Isolated, Living Yourself, Millepiani, Rome, Italy
2020 Monochrome 3, Glasgow Gallery of Photography, Glasgow, Scotland
2019 People & Winter, Blank Wall Gallery, Athena, Greece
2019         The Immortal Moment, Vesal Gallery, Shiraz, Iran
2019 6th Shiraz Emrooz, National Library and Archives Organization, Shiraz, Iran
2018 Urban Landscape, Shiraz Hotel, Shiraz, Iran
2017 Minimal, Arasbaran Cultural Center, Tehran, Iran
2017 4th Shiraz Emrooz, Vesal Gallery, Shiraz, Iran
2016 Women and Urban Life, Tabestan Gallery, Tehran, Iran
2015 Doorbin net, Qasr Museum-Garden, Tehran, Iran
2015 2th Shiraz Emrooz, Melli Gallery , Shiraz, Iran
Books
2020    Bagh e Khial   Persian Poetry     Isbn: 978-600-8672-44-9                                                    Pages: 104       Publication : Bidar
Bibliography
C 2020, woman,Game, dotART : Chromantic, P.153,273.
C 2020, dotART and F-Stop Magazine: Staying Home Together, P.52,53,95.
C 2017, 4th Shiraz Emrooz, P.88.
C 2015, 2th Shiraz Emrooz, P.24,26,58.

.

.